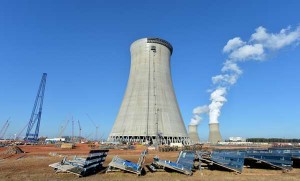 by Russell Grantham
3/18/15 — Georgia Power has chosen a site south of Columbus where it may build a new nuclear plant sometime after 2030, according to documents filed with state regulators.
The company said it has not decided yet to build more nuclear plants in Georgia, but confirmed that it has begun preliminary studies for a possible plant on 7,000 acres that it owns next to the Chattahoochee River in northern Stewart County.
The rural county is just below Fort Benning and Columbus in west Georgia.
Read the whole article: Atlanta Journal-Constitution