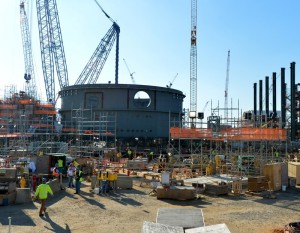 by Russell Grantham
ATLANTA 3/30/17: A day after its key contractor filed bankruptcy, Georgia Power said Thursday it is looking at all options for what to do with its unfinished Plant Vogtle nuclear project.
"Every option is on the table," Georgia Power attorney Kevin Green told members of the Georgia Public Service Commission, which regulates the Atlanta-based utility.
Westinghouse Electric, which is supplying the reactors and overseeing construction of two new reactors at Plant Vogtle near Augusta, filed for Chapter 11 Wednesday, largely as a result of billions in losses on the Vogtle project and another in South Carolina.
Read the whole article: Atlanta Journal-Constitution