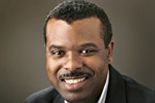 by Ivan Penn
3/2/15 TAMPA — Duke Energy Florida on Monday said it wants to suspend most of the remaining nuclear charge on customers' bills for the canceled Levy County nuclear plant until it resolves a half-billion lawsuit over the project's contract.
The proposal would give customers at least temporary relief from a $3.45 charge on the average bill each month, beginning around June 1, about six months earlier than expected.
But there's a catch: While the proposal, if approved as filed, would save customers money in the short term, they might face far greater costs in the long run.
The proposal involves some complex maneuvering by the utility. At issue is Duke's lawsuit with the contractor for the Levy project, Westinghouse Electric.
Read the whole article: Tampa Bay Times