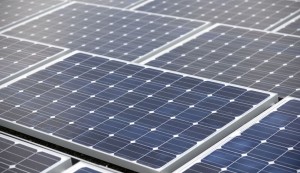 by Anne Fisher
Decatur Self Storage's array of solar cells Photograph by David Tulis — AP
7/7/15 — An unlikely political alliance in the Peach State has produced a big spike in solar projects.
Green employment in the U.S. is tiny, but it keeps picking up steam. In the first three months of 2015, about 40 new renewable energy and clean transportation projects were launched in 19 states, creating more than 9,800 jobs.
That's not many, but it's almost double the number created in the first quarter last year, notes a new report from Environmental Entrepreneurs (E2), a nonprofit, nonpartisan business group that tracks green employment. Solar power openings grew the most, adding about 6,600 jobs nationwide — about 2,000 of them from five new projects in Georgia.
Read the whole article: Fortune