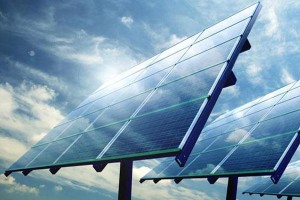 by Dave Williams
ATLANTA 1/28/14 — Georgia property owners would be able to contract directly with solar energy installers to finance the installation of solar panels under legislation introduced in the General Assembly Tuesday.
The bill would let property owners lease solar panels instead of having to buy them with cash up front, said Georgia Rep. Mike Dudgeon, R-Johns Creek, the bill's sponsor.
"We want to make it clear that you can use whatever financing is available to finance your solar panel," Dudgeon said.
Previous attempts by other lawmakers to grow Georgia's solar industry by opening the market to third party financing have failed to gain headway in the General Assembly.
Read the whole article: Atlanta Business Chronicle