By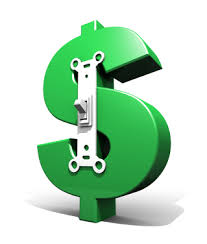 Walter C. Jones
ATLANTA 12/2/13 — Georgia Power agreed last month to settle for a smaller rate hike than it had wanted, an agreement that won endorsement by nearly a dozen consumer, environmental and business advocacy groups, but one organization is fighting it.
The retiree-advocacy AARP is airing radio and online commercials and pushing a petition to urge the five members of the Public Service Commission to nix the agreement negotiated by its public-interest staff that slices the rate hike almost in half. Monday, the 1-million-member group reported collecting almost 3,000 signatures.
Its advertisement on WSB-AM in Atlanta points people to a website action.aarp.org/GAutilities where they can voice their opposition to the rate hike still part of the agreement as well as the reduced profit target. Georgia Power is accepting a reduction from 11.15 percent to 10.95, but the ad says that's higher than the national average for other regulated monopoly utilities.
"In these tough economic times, Georgia families deserve to keep more of their hard-earned money in their pockets – by paying Georgia Power what's fair and reasonable, and not a dime more," said AARP spokesman Ed Van Herik.
Read the whole article: Florida Times-Union