By Darren Goode
12/2/13 — Can conservatives and environmentalists get along again?
Activists around the country are giving it a try.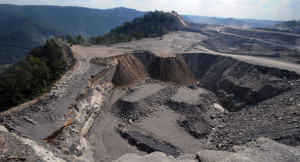 In Appalachia, greens are banding together with the Tennessee Conservative Union to oppose mountaintop mining. In Georgia, the Sierra Club and Atlanta's tea party have formed a Green Tea Coalition that is demanding a bigger role for solar power in the state's energy market. Elsewhere, veterans of the George W. Bush administration are working with the Environmental Defense Fund on market-based ideas for protecting endangered species.
It's not yet a broad national trend, and may not be enough to begin dampening Washington's bitter left-right split over President Barack Obama's environmental policies. But some activists — particularly outside the Beltway — see potential for the kinds of coalitions that used to get big things done, back in the days when Theodore Roosevelt was creating national parks and George H.W. Bush's administration was taking on acid rain.
Read the whole article: POLITICO