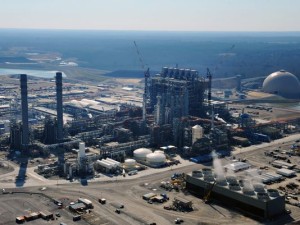 JACKSON, Miss. (AP) 7/7/15 — Mississippi regulators plan to discuss at a Tuesday meeting how to obey a state Supreme Court order to refund about $350 million that Mississippi Power Co. has collected from customers to build a power plant in Kemper County.
The Supreme Court ruled in February that an 18 percent rate increase was illegal because regulators didn't conduct hearings to ensure Mississippi Power was spending prudently on the $6.2 billion Kemper plant. It also ruled that regulators used an illegal rate structure, didn't notify all ratepayers and broke public meetings law by negotiating a deal in private.
The Public Service Commission, Mississippi Power and some business groups asked the court to reconsider, but the court reaffirmed its ruling in June.
Now, commissioners must sort out how the refunds will be issued.
Read the whole article: The Jackson Free Press