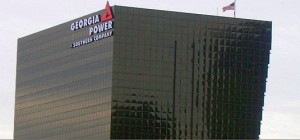 by Tom Crawford
7/25/13 SAVANNAH – For many decades, Georgia Power has been the 800-pound gorilla in state politics.
Whatever the utility giant wanted, it usually got.
Georgia Power has been able to do this in large part because of a Public Service Commission that has been more of a rubberstamp than a regulatory commission.
The PSC is made up of five conservative members who are all Republicans. There aren't any pesky liberals or tree-hugging environmentalists to complain that Georgia Power is making too much money or running too many power plants that emit greenhouse gases.
Read the whole article: Savannah Now