BUTLER 6/24/15 —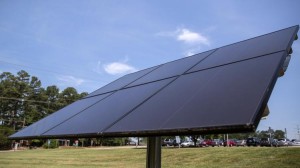 Southern Power bought the 20-megawatt Butler Solar Farm from Strata Solar, bringing its total solar generation development in the Peach State to more than 400 megawatts.
The unit of Atlanta-based Southern Co. (NYSE: SO) did not disclose financial terms.
The latest acquisition will be on 150 acres in Taylor County, Ga., about one mile from the previously acquired 103-megawatt Butler Solar Facility. The Butler Solar Farm is expected to enter commercial operation in the fourth quarter of 2015. It will use more than 263,000 of First Solar Inc.'s thin-film photovoltaic solar modules.
Read the whole article: Atlanta Business Chronicle