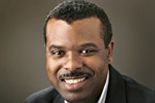 by Ivan Penn
12/9/13 — In its December newsletter, the AARP pledged that one of its 2014 legislative goals is the repeal of the state law that allows utilities to charge customers in advance for new nuclear projects.
AARP said it is backing a small but growing coalition of lawmakers who believe the law is an unfair tax on consumers who may get nothing from the charges.
The Nuclear Cost Recovery Clause or so-called "advance fee" has been a growing point of contention since Duke Energy and Florida Power & Light began using the statute for proposed nuclear plants that may never get built.
Read the whole article: Tampa Bay Times