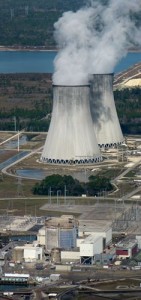 by Robert Trigaux
TAMPA 12/13/13 — Every year, the oafish actions of big business or government hurt Florida consumers. Think back to banks that fraudulently "robo-signed" home foreclosure papers. Or state-run Citizens Property Insurance dumping gobs of Florida policyholders.
But 2013 upped the ante in sticking it to Floridians. So much so that I decided to issue the annual Sour Orange Award for inflicting the most harm on Tampa Bay and Florida residents.
Two especially outrageous actions were finalists for the award. It was a tough choice.
The first travesty: the Biggert-Waters Act to "reform" those flood insurance premiums on older homes that have been subsidized for decades. Blindly approved by Congress and implemented this fall, the act is starting to rapidly jack up premiums and scare away home buyers. In just a few months, the act already threatens to disrupt and perhaps destroy portions of Florida's coastal and low-lying real estate markets, ruin home values and undermine a cornerstone of the state economy.
Competing against Biggert-Waters is Duke Energy's gouging Florida customers this year in a series of flubbed nuclear power projects in Florida. Many of Duke's actions came at the direct expense of its own (and increasingly unhappy) base of Florida customers. In February, Duke decided to shutter its one and only nuclear power plant, broken since 2009, in Crystal River north of Tampa. This past week, Duke said it will take the next 60 years and spend $1.2 billion just to decommission the plant, leaving decades of spent radioactive fuel stored on site and under guard.
Read the whole article: Tampa Bay Times