Delays, mismanagement, overruns may leave Georgia Power ratepayers with enormous cost burden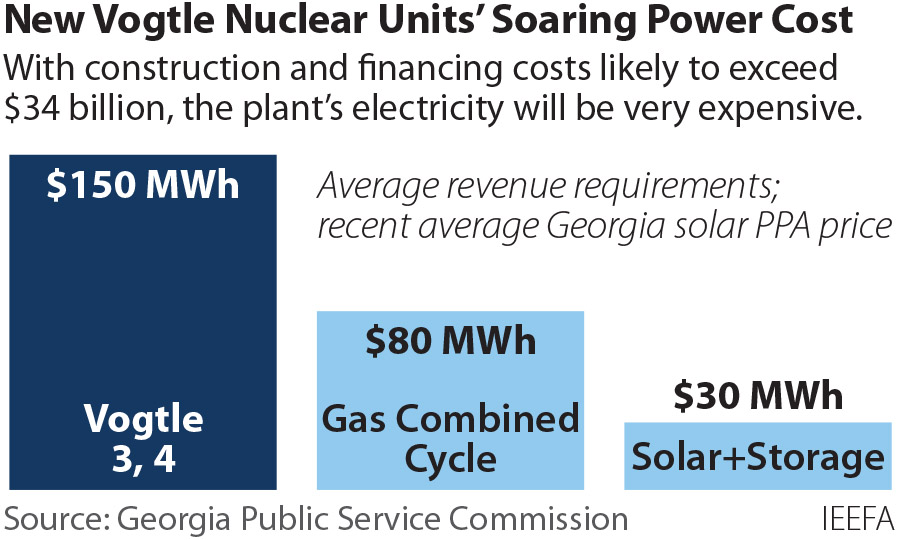 January 20, 2022 (IEEFA)—Once estimated at more than $14 billion, the price tag for two new reactors at Georgia Power Company's Plant Vogtle site has now climbed past $30 billion, and both units will be more than six years late in coming online, according to a report by the Institute for Energy Economics and Financial Analysis.
The Georgia Public Service Commission staff and its nuclear consultants have attributed the project's massive cost overruns and repeated delays to Georgia Power's adoption of unreasonable and unachievable construction schedules, as well as its attempts to achieve the schedules at any cost. The issues have been blamed on a corporate culture that values production over quality; poor or non-existent quality inspections; high personnel turnover; and high testing failure rates for an unproven reactor design.
Read the whole report: Institute for Energy Economics & Financial Analysis