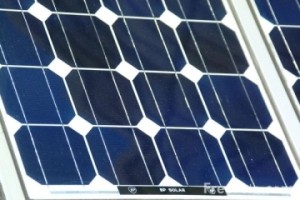 by Jonathan Shapiro
ATLANTA 10/3/13 — The state Public Service Commission held its second day of hearings on a Georgia Power request to charge residential ratepayers about $8 more per month.
Part of the request includes a new tariff on solar users, a proposal facing much scrutiny.
At Thursday's hearing, Georgia Power Vice President of Pricing and Planning Greg Roberts acknowledged the growing demand for solar and other renewables.
"This is just where we're headed… renewable resources have become a lot more cost effective – solar certainly, wind. I think customers are interested in putting these things on their homes or businesses for a variety of reasons and we want to help our customers do that but we want to make sure that we not only help customers that are interested, we want to help all customers."
The company is proposing an average tariff of about $22 per month for new home solar systems that aren't a part of Georgia Power-sponsored solar initiatives.
Read the whole article: WABE 90.1 FM