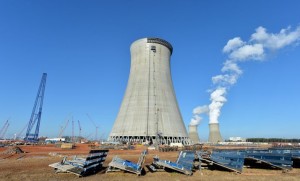 by Matt Kempner
ATLANTA 2/8/16 — Warm up your checkbook and get your debit and credit cards ready. Reckoning day is coming on the most gigantic construction project in Georgia and, in particular, on its blown budget.
This spring the expansion of the Vogtle nuclear power plant near Augusta was supposed to be finished, with the first of two new reactors cranking out electricity for businesses and homes all over Georgia.
Not going to happen.
Read the whole article: Atlanta Journal-Constitution