b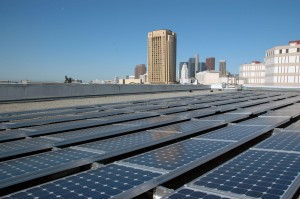 y Associated Press
ATLANTA 10/1/13 — Sunlight is free, but if you use it to make electricity your power company wants you to pay.
Utilities in many states say solar-friendly rate plans, conceived to promote alternative energy sources, are too generous and allow solar customers to avoid paying for the grid even though they use it.
Some power companies are proposing an extra fee for solar customers. Others are trying to roll back or block programs that allow those customers to trade the solar power they generate during sunny days for power they need from the grid during other times.
Read the whole article: Athens On-Line